FEBRUARY 14 - MARCH 23, 2019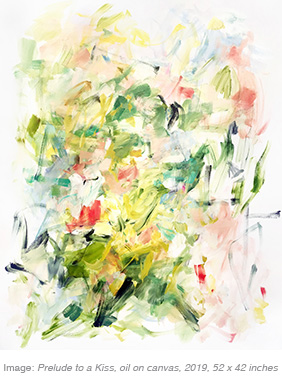 The Intensest Rendezvous
New Work by Yolanda Sánchez

Kathryn Markel Fine Arts, New York, New York
February 14 - March 23, 2019
Opening Reception: Thursday, February 14th, 6-8pm

The title of this series of works takes its name from Wallace Stevens' poem, Final Soliloquy of the Interior Paramour.

No one-to-one relationship is attempted here between painting and poetry, but simply a desire to reflect Stevens' notion of relationship in a general sense. A relationship between the outer world and the inner one, that is, "the intensest rendezvous." In this rendezvous, an experience of enlightenment takes place in which "…we collect ourselves, out of all the indifferences, into one thing." The poem is a beacon of light and hope, of those things that are good in the world. It echoes what I aspire to compress into my work: a spirit of celebration, expansion, optimism - inspiration against the dark – and in Stevens' words, "a "compensation for what is lost."
---
JANUARY 19 - FEBRUARY 23, 2018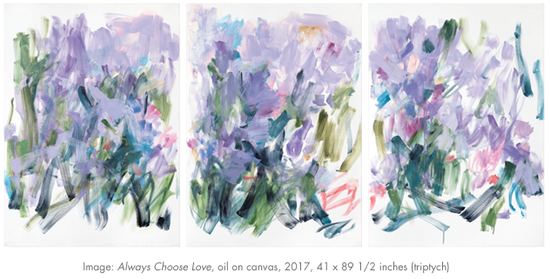 PRESENCES:
New Work by Yolanda Sánchez

Melvin Art Gallery
Florida Southern College
111 Lake Hollingsworth Drive
Lakeland, FL 33801
863.680.4743

Opening Reception: Friday, January 19th, 7 p.m.
Gallery Hours: M - F 9 a.m. to 4:30 p.m.
Free admission; open to the public.
---
SEPTEMBER 16 - OCTOBER 28, 2017
A Verdant Heart
September 16 - October 28, 2017

Kenise Barnes Fine Art
1947 Palmer Avenue
Parchment, NY

Opening Reception: September 16th, 6:30-8 pm
---
Yolanda Sánchez: A Surprising Path to Painting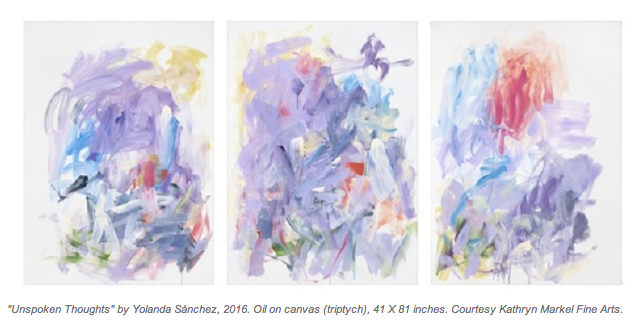 November 12, 2016 Hampton Arts Hub
by Elisa Turner

Yolanda Sánchez: A Surprising Path to Painting
---
OCTOBER 20 - NOVEMBER 26, 2016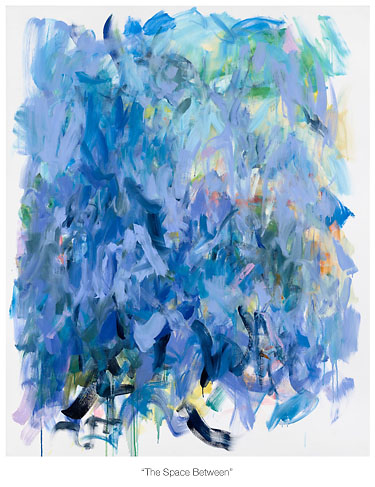 Along the Road of Dreams
Kathryn Markel Fine Arts
New York, New York

Opening Reception October 20th, 6-8pm

Yolanda Sánchez's wildly expressionistic brushwork is infused with the elegant control of calligraphy and grounded by the quiet of negative space. There is a dancer's rhythm to her work, celebrating gestural mark-making, the harmony of opposing forces, and the physicality of the paint itself. There are consistent references to nature, but each piece remains independent from narrative. Instead, Sánchez translates and projects emotional and sensory experiences. Subject and object are dissolved and replaced by a presence without form. While she is influenced by Eastern philosophy and Asian art forms, Sánchez honors her Caribbean culture while considering herself a traveler roaming across borders. The dynamic energies, respect for nature, and spiritualities that connect and transcend cultures unites her work, offering praise to the world. Her latest pieces will be on view in her show, "Along the Road of Dreams."

Read more about what influences Yolanda Sanchez's work on the Kathryn Markel Fine Arts blog.
---
RECENT EXHIBITIONS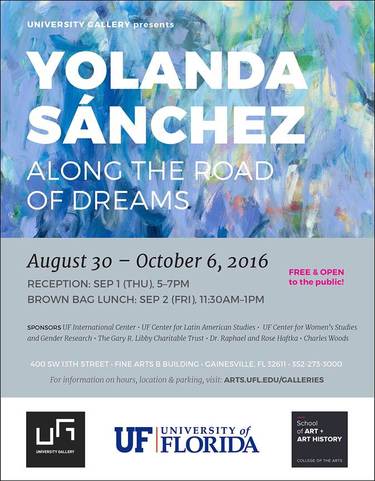 2016

SOLO
Along the Road of Dreams, Kathryn Markel Fine Arts, New York, NY
Along the Road of Dreams, University Gallery,
The University of Florida, Gainesville, FL
Recent Work, Kathryn Markel Fine Arts, Bridgehampton, NY

GROUP
Bojagi: the Living Tradition, Suwon/Hwasung Museum,
Suwon (Seoul), South Korea
Pigment and Paper, Kenise Barnes Fine Art, Larchmont, NY
Friends, J. Johnson Gallery, Jacksonville Beach, FL
---
TAMARIND INSTITUTE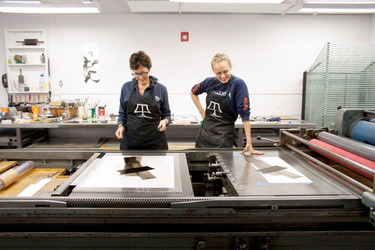 TAMARIND INSTITUTE
Albuquerque, New Mexico
October 2015
Worked with master printer, Valpuri Remling , to create a series of monotypes, visual poetic responses to waka poetry written by women poets from the Heian period in Japan.

---
PENLAND SCHOOL of CRAFTS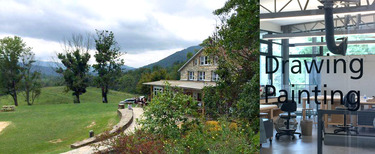 PENLAND SCHOOL of CRAFTS
Spruce Pine, North Carolina
August 2015
Taught class, entitled, Cultivating Possibility, integrating insight meditation and painting.


---
ArtBasel Miami Beach 2015
December 1-6, 2015

Kathryn Markel Fine Arts at

Art on Paper Miami

6701 Collins Avenue

Miami Beach, FL 33141
---
Lately. Yolanda Sanchez.
Miami Beach artist Yolanda Sanchez is showing a new body of work at

J. Johnson Gallery in Jacksonville Beach, FL continuing her explorations

of the "felt experience" in paintings that feel light as air.